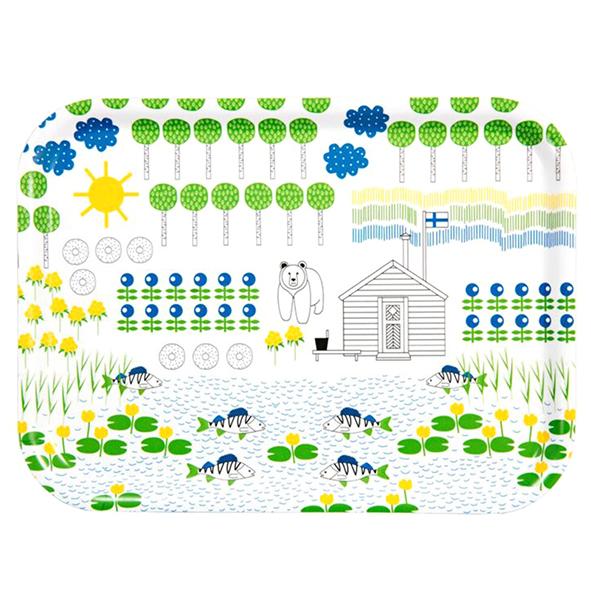 SUOMI FINLAND tray
€27,00 EUR
The tray is food contact safe and can be washed in the dishwasher.
Size 27 x 20 cm.

Text:
SUOMI FINLAND The Land of a Thousand Lakes - Land of Green Gold.
There are a total of 188 000 lakes in Finland. Clean lakes for swimming,
for fishing, canoeing, rowing and sailing.
Wintertime you can use the frosen lakes for skiing, skating, ice fishing,for walking on the ice.

Around 65 per cent of Finland´s total area is covered in forrest: pine, spruce and
birch trees. Forests are like water in Finland: ever-present, including in the
major cities.