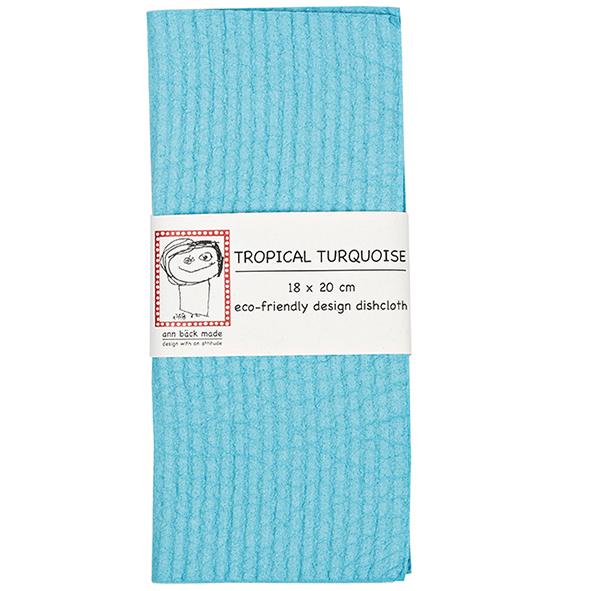 tropical turquoise
€4,00 EUR
Ever swum in turquoise water? 
A sophisticated color and refreshing.
Tropical turquoise, dishcloth
Made of 70% cellulose and 30% cotton
Eco friendly
Compostable
All-natural fibers
FCS certified 

Put the dishcloth into the dishwasher once and a while, to keep it clean and neat. Or the washing machine, 40°.  No softner, no bleach.
Decompose.
More info: https://ann.fi/pages/product-info